WELCOME TO VEDERSØ KLIT CAMPING
Vedersø Klit Camping, High to the heavens, near to the sea …
Located in a scenic area, with opportunities for good walks and bike rides.
Wireless Wi-Fi throughout the entire campground, at an additional charge.
If you are not in the mood for swimming in the North Sea, which is 500-600 meters from the campsite, we have a large heated swimming pool with a water slide and children's pool.
We also have a sauna, steam room and solariums at an additional charge.
The campground also has a large supermarket, with prices that make most people wait to shop
until they can do their shopping with the whole family in peace and quiet.
The campground's Restaurant Havtorn – when good food is also part of the holiday.
During high season, there is a really nice atmosphere when the campers meet in the large party tent. We have a common meal and live music throughout the summer.
There is a bicycle rental at the campground, and we also have outdoor-fitness.
We look forward to welcoming you to our campground.
Sincerely, Team Vedersø Klit Camping
Birthe and Tage Gammelgaard
Winnie Jespersen
ACTIVITIES
Tennis court
18-hole miniature golf
Multi-purpose court with basketball
Volleyball and football
Inflatable bouncers for both large and small
Playground for small children
Mooncars
Trampoline
Outdoor-Fitness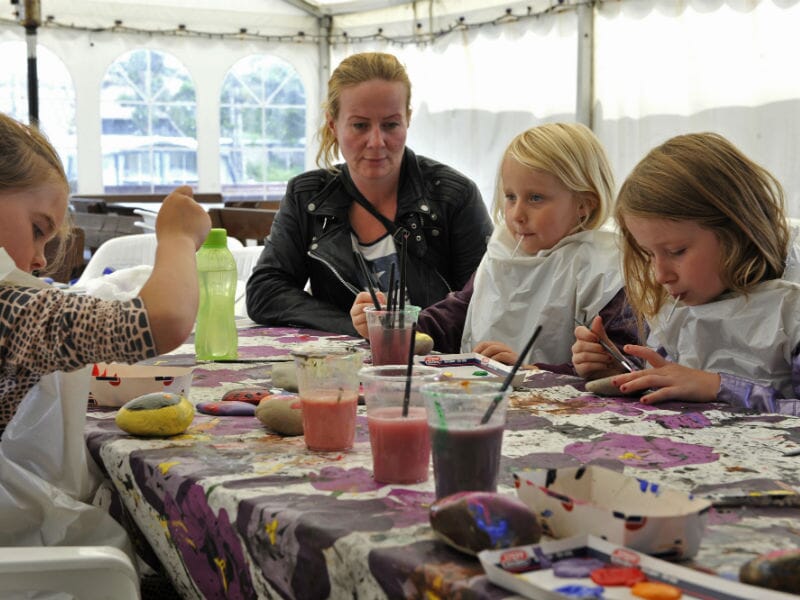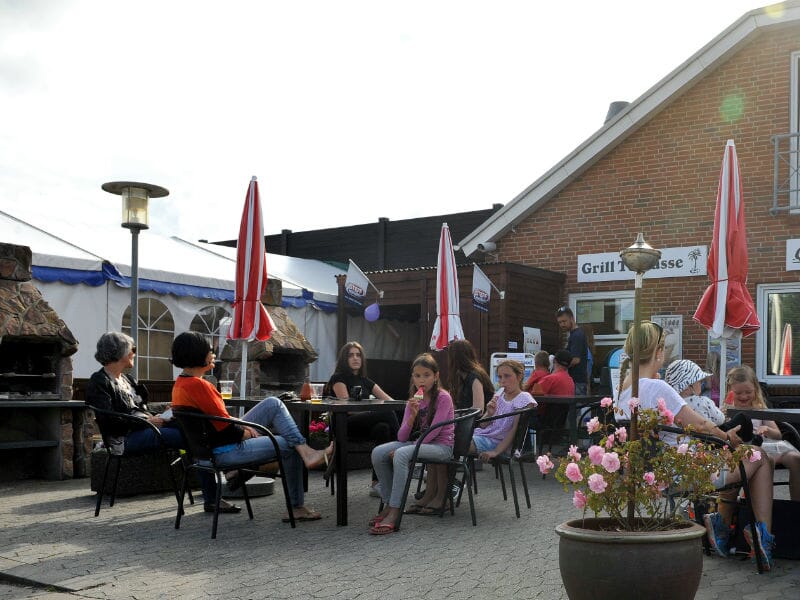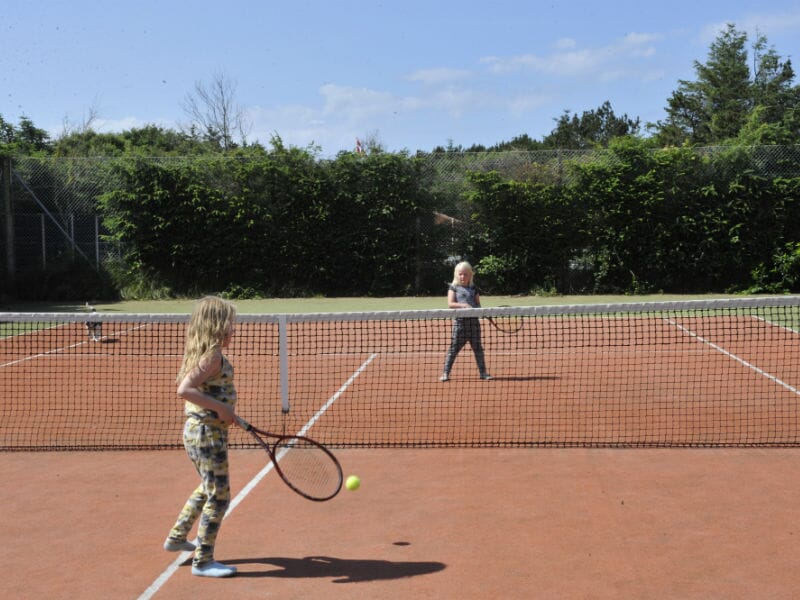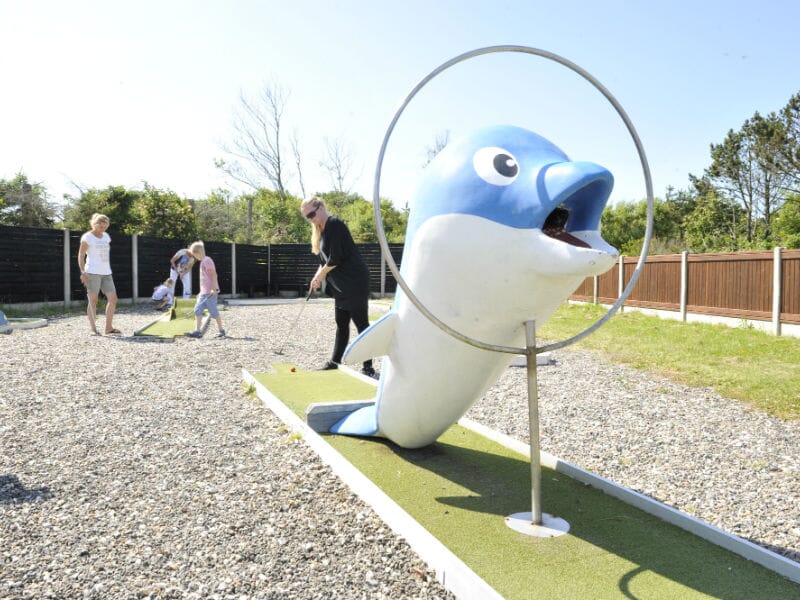 EXPERIENCE THE NORTH SEA AT CLOSE HAND
Just 500m from the North Sea and located in a beautiful nature area is where you'll find Vedersø Klit Camping.
*Vedersø Klit Camping has large pitches and comfort areas.
*Outdoor swimming pool access with chip card, DKK 1 – free shower. (guests DKK 50)
*Wireless Internet/Wi-Fi throughout the entire campground, at an additional cost.
*Shower 0,67 EUR for 3 min.
SERVICE BUILDINGS
Vedersø Klit Camping can offer modern facilities.
The campground has a family bathroom, where there is plenty of room for taking children to the bathroom. We have 4 shared bathrooms and showers in the two toilet buildings. We have a common room where you'll find games and books, a billiard table and more.
We have a steam room, whirlpool, and solarium. So, there is ample opportunity for passing the time. In addition, we have a large heated swimming pool with a water slide and a children's pool. We have several playgrounds, a tennis court, ball court, inflatable bouncy cushion, trampoline, Outdoor-Fitness and 18-hole miniature golf.
We have 2 kitchens with gas stoves and ovens.
BECOME A LONG-TERM GUEST
Become a long-term guest to our cosy campground.
Spring reg. sites 537,12 EUR.
Fall reg. sites 349,13 EUR.
Fall reg. sites 1.208,52 EUR.
Discover what camping life as a long-term guest is like.
You don't have to pack out and in again, the caravan is always ready when you arrive.
You can stay as you please, for a couple of hours, during the weekends or for weeks in a row.
It's cheaper.
Call for more info. Tel: +45 97 49 52 00
WINTER CAMPING
Become a winter camper at Vedersø Klit Camping
Winter camping starts from 22 October 2018 until the Friday before summer time 2019.
The toilets are to be kept tidy, and we do the cleaning. Snow clearing is also performed by the campers.
The price for winter camping is 335,70 EUR + electricity.
INFORMATIONS´S OPENING HOURS
Low season: 9:00 – 12:00 and 14:00 – 18:00
High season: 8:00 – 22:00 Winter season: 10:00 – 11:00
By telephone +45 97495200
e-mail: [email protected]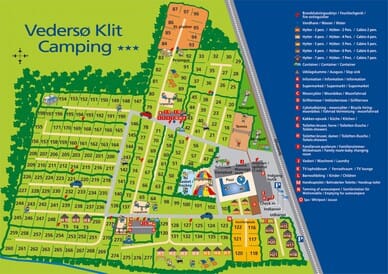 This is how to find Vedersø Klit Camping:
181/537 Søndervig – Ulfborg.
The campground is located west of the 181 Vedersø Klit – Vedersø junction.